Polyethylene plastic is combined with wood waste, such as sawdust and tiny wood dust fibers, to create composite decking. The material is frequently recycled from milk jugs and plastic bottles. Standard 1- and 2-inch by 6-inch decking boards are produced by heating the mixture and extruding it; these boards are sometimes embossed with a wood grain pattern to mimic genuine wood. Similar to a white wooden board, composite decking may be cut, screwed, and fastened, but it cannot be power-washed, shaped, or sanded.
Composite boards can be made with hollow cores to make them lighter and use less material, or they can be solid throughout. Some include hidden fastener grooves for attaching to deck joists, while others are machined with tongues and grooves.
Benefits of Composite Decking for Construction
When dealing with composite decking, you don't have to be concerned about warping, knots, cracks, or other flaws because it is a synthetic product. Not only that, but since it is resistant to insect damage, you never need to treat it for termites or carpenter ants. It furthermore has the following advantages as a construction material:
Low upkeep:
Composite decking never has to be refinished or stained. Wash composite decking to make it look good. And you can do that with soap and water.
Durable:
Product engineers go to considerable lengths to design goods that outlive wood. A composite wood deck should last between 25 and 30 years with little upkeep. vit träskiva can last 20 years.
Nail-free alternatives:
For usage with concealed fasteners, composite boards with grooved edges are devised. When the boards are screwed to the deck joists, they firmly keep the boards in place by clipping into the grooves. They generate a clean deck surface and are simple to use.
Cons of Using Composite Decking in Construction
Although composite decking may be produced using recycled materials, it is not always a green building material. Old composite boards typically wind up in landfills since they can't be recycled and degrade slowly due to the plastic they contain. In addition, there are several disadvantages of composite decking to take into account:
Cost:
Despite the recent spike in timber prices, composite decking boards are typically between 15% and 20% more expensive than pressure-treated pine, redwood, or cedar.
Lack of structural strength:
Composite decking boards tend to droop if they aren't adequately supported since they are heavier than wood. To create a deck foundation, wood is still necessary since composite materials are insufficient.
Absorbs moisture:
In wet conditions, the wood particles in composite decking boards may expand and get moldy. By utilizing less absorbent hardwood fibers and covering the boards with a PVC coating, manufacturers may reduce this, although fully weatherized decking boards are often more expensive.
Not wood:
Despite the addition of color and texture, producers can't make composites appear exactly like wood.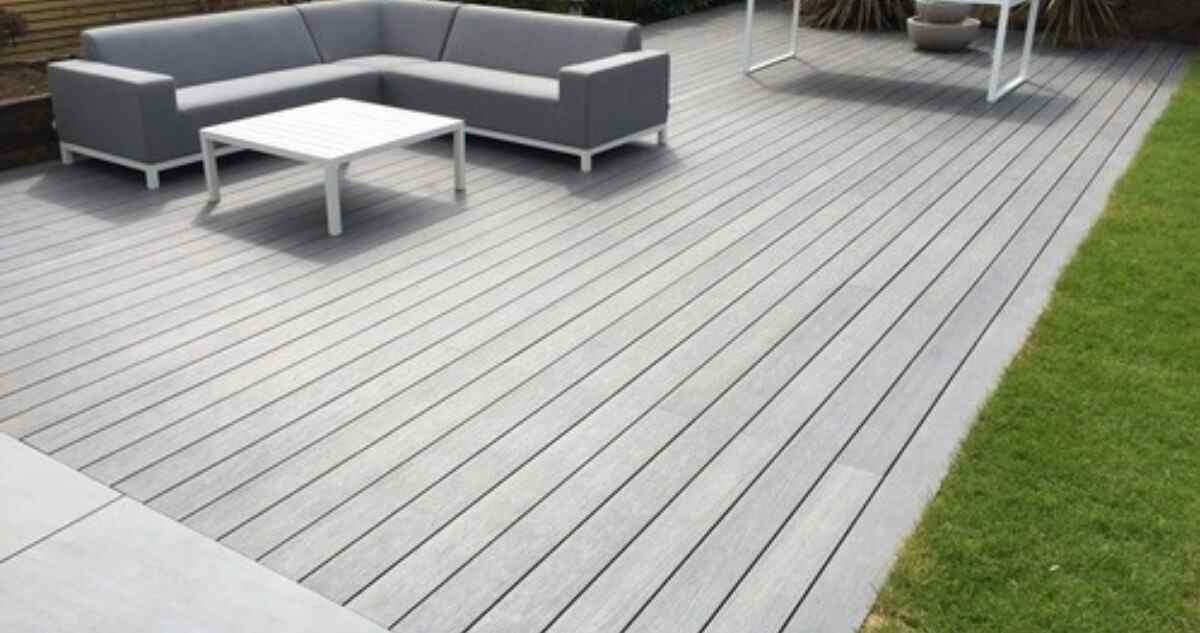 Types Of Composite Decking 
A few years ago, there were around 10 distinct composite deckings options available to homeowners. There are currently over 50 options available from companies including Trex, Fiberon, MoistureShield, Cali Bamboo, Duralife, Lumberock, Envision, and TimberTech. Each producer strives to add a distinctive touch to the product (Cali Bamboo, for instance, manufactures its boards with bamboo fibers instead of wood).
When purchasing composite decking, homeowners must choose between the following options:
Capped or uncapped:
The protective extruded PVC capping layer that subsequently spread widely wasn't included in the first generation of composite decking. Those initial planks were vulnerable to mold growth and moisture damage. This issue is generally eliminated by capping, but boards must be capped on all four sides to do so. Numerous goods have a three-item maximum.
Whether they are grooved or not, komposittrall boards with smooth edges resemble wood more precisely, but they need face-nailing or screwing, whereas grooved boards allow for the use of hidden fasteners. Some boards may be put together to form a solid surface that resembles a hardwood floor because they include tongues and grooves.
Hollow boards are lighter and don't need as strong of a base as solid ones.
1 or 2 inches: Traditional white wooden board more closely resembles two-inch composite boards. Boards that are one inch thick are lighter and more likely to contain grooves and tongues.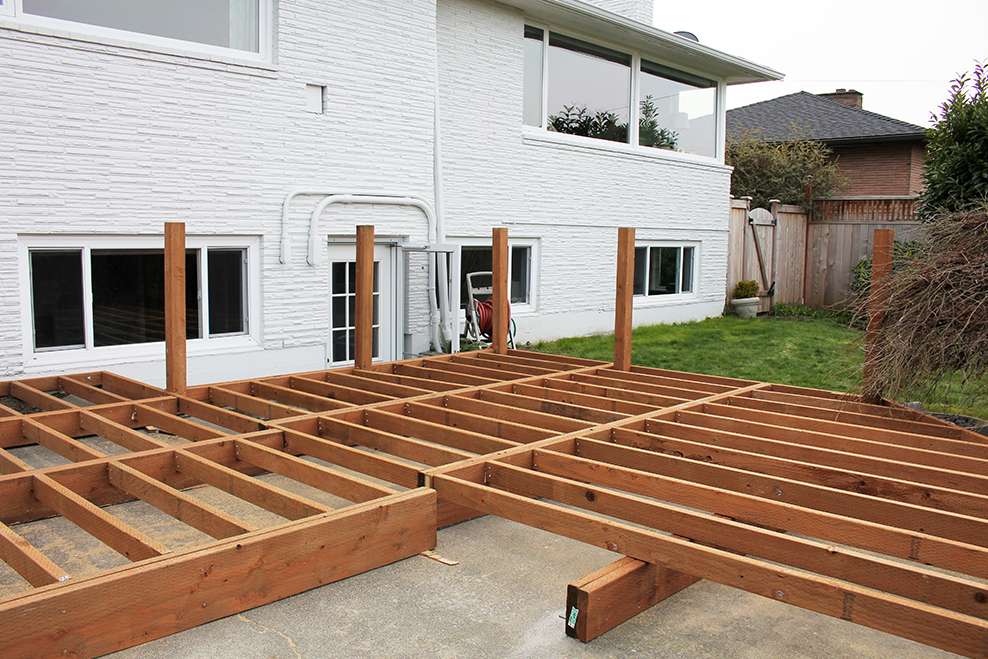 Construction Using Composite Decking
If you're planning to construct a deck, pressure-treated wood will be used for the frame. If you pick composite decking, the installation will be somewhat similar to that of wood. With a circular saw, you can cut boards to the appropriate length just like you would with wood, and if you choose to fasten the boards with face nails or screws, you can do so just as simply into composite materials as you would into the wood.
An important development that can actually simplify the installation of composite deckings is hidden fasteners. It eliminates the need for manual spacing by fastening them to the joists and having them clip into slots in neighboring rows of boards to provide a set distance between them. When erecting a large deck, this may save a tonne of time.